This was supposed to be a video, but it was just not a good day to film! Three tries later, and a blog post it is!
So for the month of January I managed to read 3 books. That may not be a lot for most people, but for me, it's 1/5 of what I read for all of 2014! I'll take it.
So what did I read? Check it out!
Book #4 of the Women of the Otherworld Series
By: Kelley Armstrong
WHAT IT'S ABOUT:
Meet the smart, sexy—supernatural—Women of the Otherworld. This is not your mother's coven…
Kelley Armstrong returns with the eagerly awaited follow-up to Dime Store Magic. Paige Winterbourne, a headstrong young woman haunted by a dark legacy, is now put to the ultimate test as she fights to save innocents from the most insidious evil of all…
In the aftermath of her mother's murder, Paige broke with the elite, ultraconservative American Coven of Witches. Now her goal is to start a new Coven for a new generation. But while Paige pitches her vision to uptight thirty-something witches in business suits, a more urgent matter commands her attention.
Someone is murdering the teenage offspring of the underworld's most influential Cabals—a circle of families that makes the mob look like amateurs. And none is more powerful than the Cortez Cabal, a faction Paige is intimately acquainted with. Lucas Cortez, the rebel son and unwilling heir, is none other than her boyfriend. But love isn't blind, and Paige has her eyes wide open as she is drawn into a hunt for an unnatural-born killer. Pitted against shamans, demons, and goons, it's a battle chilling enough to make a wild young woman grow up in a hurry. If she gets the chance.
MY THOUGHTS IN A SENTENCE: Enjoyable and quick read with a heroine that grows from a meek, shy girl into a kick ass witch!
MY GOODREADS RATING: 4.0 STARS out of 5.0 STARS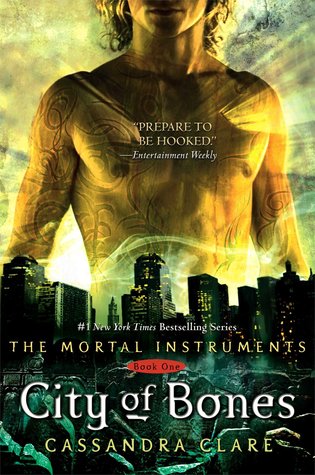 Book #1 of The Mortal Instruments Series
By: Cassandra Clare
WHAT IT'S ABOUT
:
When fifteen-year-old Clary Fray heads out to the Pandemonium Club in New York City, she hardly expects to witness a murder― much less a murder committed by three teenagers covered with strange tattoos and brandishing bizarre weapons. Then the body disappears into thin air. It's hard to call the police when the murderers are invisible to everyone else and when there is nothing―not even a smear of blood―to show that a boy has died. Or was he a boy?

This is Clary's first meeting with the Shadowhunters, warriors dedicated to ridding the earth of demons. It's also her first encounter with Jace, a Shadowhunter who looks a little like an angel and acts a lot like a jerk. Within twenty-four hours Clary is pulled into Jace's world with a vengeance, when her mother disappears and Clary herself is attacked by a demon. But why would demons be interested in ordinary mundanes like Clary and her mother? And how did Clary suddenly get the Sight? The Shadowhunters would like to know…

Exotic and gritty, exhilarating and utterly gripping, Cassandra Clare's ferociously entertaining fantasy takes readers on a wild ride that they will never want to end
MY THOUGHTS IN A SENTENCE: While action-packed and adventure filled, the writing lacked and the third person narrative left the characters flat and 2D.
MY GOODREADS RATING: 4.0 STARS out of 5.0 STARS
Book #2 in the Outlander Series
By: Diana Gabaldon
WHAT IT'S ABOUT:
With her now-classic novel Outlander, Diana Gabaldon introduced two unforgettable characters — Claire Randall and Jamie Fraser—delighting readers with a story of adventure and love that spanned two centuries. Now Gabaldon returns to that extraordinary time and place in this vivid, powerful follow-up to Outlander….

For twenty years Claire Randall has kept her secrets. But now she is returning with her grown daughter to Scotland's majestic mist-shrouded hills. Here Claire plans to reveal a truth as stunning as the events that gave it birth: about the mystery of an ancient circle of standing stones … about a love that transcends the boundaries of time … and about James Fraser, a Scottish warrior whose gallantry once drew a young Claire from the security of her century to the dangers of his….

Now a legacy of blood and desire will test her beautiful copper-haired daughter, Brianna, as Claire's spellbinding journey of self-discovery continues in the intrigue-ridden Paris court of Charles Stuart … in a race to thwart a doomed Highlands uprising … and in a desperate fight to save both the child and the man she loves….
MY THOUGHTS IN A SENTENCE: Jamie Fraser. (That is all.)
MY GOODREADS RATING: 5.0 STARS out of 5.0 STARS
And now… for my February TBR… but first, a few words. I plan to do a full blog post or video on the topic of how I choose my next book to read, but I will just sum it up by saying rarely do I ever choose ahead of time what I'll read next. I created a
Winter 2014-2015 TBR
because these are books that I've wanted to read soon anyway. But I leave myself wiggle room to choose something else if the desire arises. Case in point – half the books I picked are the 1st of a series. I read
City of Bones
and now I want to finish the series! So that takes time away from the other books on the list. So here are two off my Winter TBR that I hope to get to this month.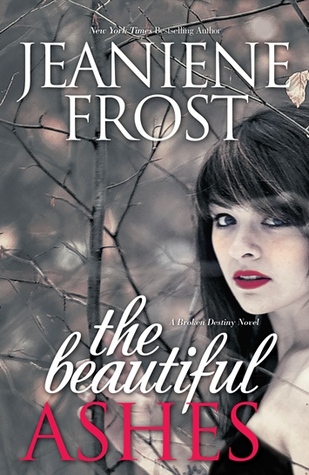 Book #1 in the Broken Destiny Series
By: Jeaniene Frost
WHAT IT'S ABOUT:
In a world of shadows, anything is possible. Except escaping your fate.

Ever since she was a child, Ivy has been gripped by visions of strange realms just beyond her own. But when her sister goes missing, Ivy discovers the truth is far worse—her hallucinations are real, and her sister is trapped in a parallel realm. And the one person who believes her is the dangerously attractive guy who's bound by an ancient legacy to betray her.

Adrian might have turned his back on those who raised him, but that doesn't mean he can change his fate…no matter how strong a pull he feels toward Ivy. Together they search for the powerful relic that can save her sister, but Adrian knows what Ivy doesn't: that every step brings Ivy closer to the truth about her own destiny, and a war that could doom the world. Sooner or later, it will be Ivy on one side and Adrian on the other. And nothing but ashes in between…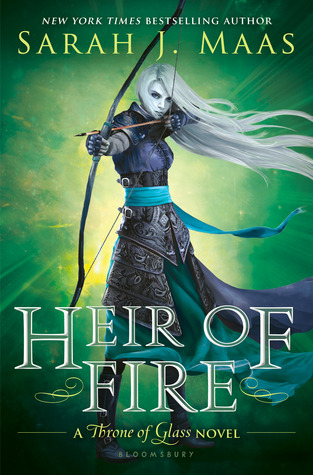 Book #3 in the Throne of Glass Series
By: Sarah J. Maas
WHAT IT'S ABOUT:
Lost and broken, Celaena Sardothien's only thought is to avenge the savage death of her dearest friend: as the King of Adarlan's Assassin, she is bound to serve this tyrant, but he will pay for what he did. Any hope Celaena has of destroying the king lies in answers to be found in Wendlyn. Sacrificing his future, Chaol, the Captain of the King's Guard, has sent Celaena there to protect her, but her darkest demons lay in that same place. If she can overcome them, she will be Adarlan's biggest threat – and his own toughest enemy.

While Celaena learns of her true destiny, and the eyes of Erilea are on Wendlyn, a brutal and beastly force is preparing to take to the skies. Will Celaena find the strength not only to win her own battles, but to fight a war that could pit her loyalties to her own people against those she has grown to love?
What books did you guys read in Janurary, and what are you hoping to get to in February? Let me know in the comments below, and don't forget to subscribe to my BookTube channel so you can be up to date on all of my latest videos!
Keep On Reading,
Laura